HOW TO SELL YOUR HOME IN 60 DAYS OR LESS!
HOW TO SELL YOUR HOME IN 60 DAYS OR LESS!
I WILL SELL YOUR HOME IN 60 DAYS OR LESS, OR I WILL PAY YOU UP TO $50,000!
Today's real estate climate demands a tailored marketing strategy that keeps pace with the fast-moving technological innovations and a new age of homebuyer behavior. To navigate the complex waters you need an agent that can successfully market your home to the highest level and deliver motivated buyers to your door, while maintaining a commitment to the personalized service and respect you deserve.
Armed with knowledge developed over 15 years selling luxury real estate, I have pioneered a reperetoire of proprietary, innovative tools and strategies that gives the clients I serve a clear edge over the competition time and time again. By using innovative and effective startegies I maximize your home's value, enhance its marketabilty, and deliver unsurpassed results with true accountabilty.
First Team Real Estate is the top-ranked independent real estate company in Southern California the past 17 years in a row with over 8000 annual sales and $6 billion in closed sales. We are also #1 when it comes to luxury homes because we offer the best global marketing plan available for fine estates.
Everyone has a friend or knows someone that is a real estate agent, but not all are created equal. Why hire someone that doesn't offer you the best possible service just because you know them? Your home is a very important asset and you deserve someone who will get you the most money possible and in the shortest amount of time.
While most agents take a listing and disappear, never to be heard from again until the listing expires, I never leave my clients in the dark. I will keep you completely informed, comfortable, and happy throughout the entire process. Every Monday I will call you to let you know what the strategy is going to be for the week. Then on Friday we will discuss the feedback and review the price and strategy for the weekend and the following week, based on what's happening with other homes for sale in the area. This way we can work as a team to sell your home fast and for the most amount of money.
After I list your home I am going to call my professional home stager to create a look that sells. Next I'm going to call my professional photographer to explain how I want the pictures and videos taken so everything looks perfect in the ads I run. Then I will visit with my graphic designer to create fliers and marketing ads that make your home stand out from the crowd.
Everything will be just right before I showcase your home on over 2000 worldwide real estate websites including, Christie's International Auction House clientele, Leading Real Estate Companies for the World, Luxury Portfolio International, The Board of Regents of Luxury Real Estate, Who's Who in Luxury Real Estate, Juwaii.com, and so many more. No other real estate company in Southern California can offer you this value and service because they don't belong to these exclusive (by invitation only) worldwide powerhouses of international real estate.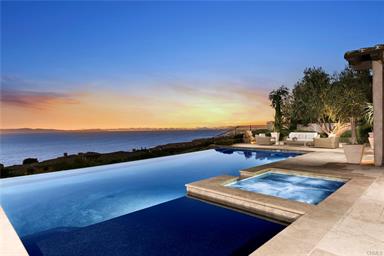 Contact me by calling or email at: chrisdrusen@firstteam.com for my complete marketing strategy including, newsprint in multiple major newspapers, magazines, professional photography, videos, and so much more. I won't just stick a sign in the yard and forget about you... I offer the best marketing program available!
I get expired listings every week from sellers who thought they were getting a quality service. Then after months of sitting on the market and watching thier listing go stale, (while dropping the price because of inadequate marketing from their previous agent), they call me to see what went wrong. What a waste of time and money!
I also provide a cancellation clause in the listing agreement that takes the risk off of you completely and guarantees that you're going to get exactly what I promise. If at any time you feel like you're not getting exactly what you want, you can just call me and say that you would like to cancel and move on to somebody else so you're not tied into any agreement with false promises.
All I need is 30 minutes of your time to get your home listed and on the market by the end of the day.
I only take 5 new listings per week so I can give each client the personal and professional sevice they deserve.
So pick up your phone a CALL NOW because my appointments book up fast!
Call me direct at 949-337-8094
"I dont just SELL houses...I sell a Lifestyle!"
Testimonials
" What a pleasure it was working with Chris. We had our home in Corona Del Mar listed with another company for 6 months and got very little feedback and no sale. Then Chris showed up one day and showed us his marketing plan that was far and above what we have ever seen before. We knew we were now in good hands. Within a week we had more buyers coming by our house than we did in the previous 6 months...how does he do it? We received an offer and closed escrow with 45 days...Yeah! Thank you Chris for actually doing what you promised. "
- Quentin and Marie Reidy
" We selected Christopher Drusen as our Realtor for Newport Beach.We strongly encourage you to do the same.We are "The USA Charity Network," a Network consisting of 327 of the most prominent nonprofit organizations in the United States.An essential ingredient needed to achieve our Nonprofit Mission is to find the Top Realtor in each city, the best of the best--and for Newport Beach, we selected Christopher Drusen.Christopher Drusen has the perfect combination of skills, experience, talent, negotiating abilities, and proven achievement for both home buyers and home sellers.Christopher Drusen is our #1 Realtor for Newport Beach and we hope you'll seriously consider making Christopher Drusen your Newport Beach Realtor.  "
- USA Charity Network
" Chris and his team were the BEST! He helped us sell our home in Newport Beach in less than 60 days for more money than we had hoped for. He stood by us step by step and made everything run smooth from start to finish. We also bought our next home with Chris and he helped us close escrow so we could move from one house to the other without any problems. Thanks Chris Mark and Stephanie Hopkins "
- Mark and Stephanie Hopkins
" Thank you Chris for getting the job done. After a frustrating year of having our home on the market with another company with empty promises, your team came along and brought us hope. You gave us amazing photography and a video that made the difference. We loved the way your video showed our home and community, so buyers could see the beatiful community we live in. Then you placed our home in newsprint and social media and kept us up-to-date on the views and comments from potential buyers. Your truly delivered above our expectations and were such a joy to work with. You will getting all of our referrals for sure.Thank you so muchMark and Debbie "
- Mark and Deborah Anderson
" Our Newport Beach home was on the market for over 9 months when we decided it was time to make a change. The agent we were using made us a lot of promises, but always had excuses. We saw Chris's flyer on our door step and remembered that he had stopped by with a market report a few moths earlier, so we decided to make the call. From the moment we sat down to discuss our plans, we knew Chris was the one to get us there. His listed our home and marketed it with Christie's International among other sites and this proved to be the difference. Within a few weeks we received an offer and closed escrow soon after. When you're planning on selling a home valued over $5,000,000, look no further than Chris Drusen and Christie's Real Estate...you'll be glad you did. Thanks Chris and you will our Realtor for life! "
- Stanley and Francis Sharply
Previous
Next